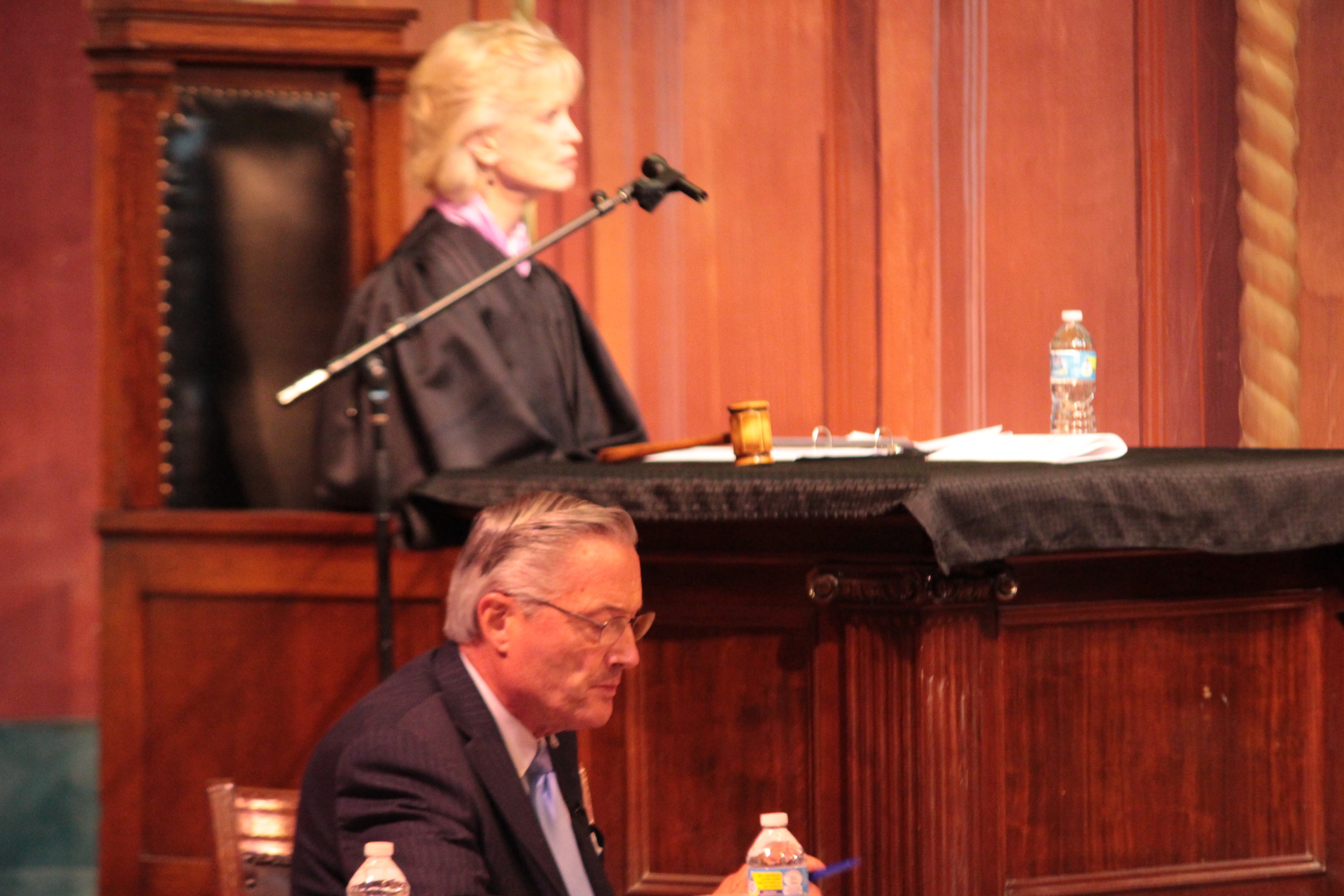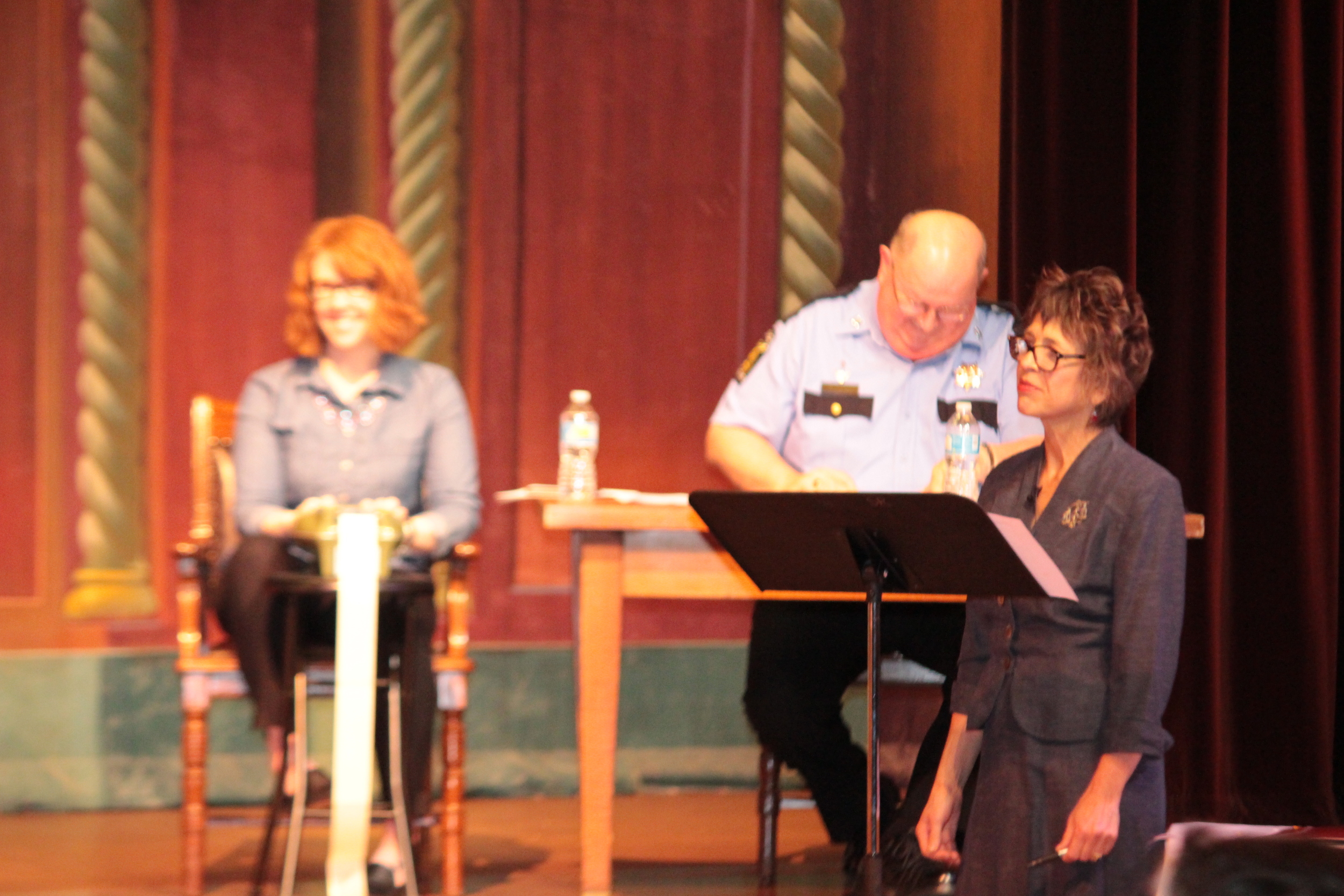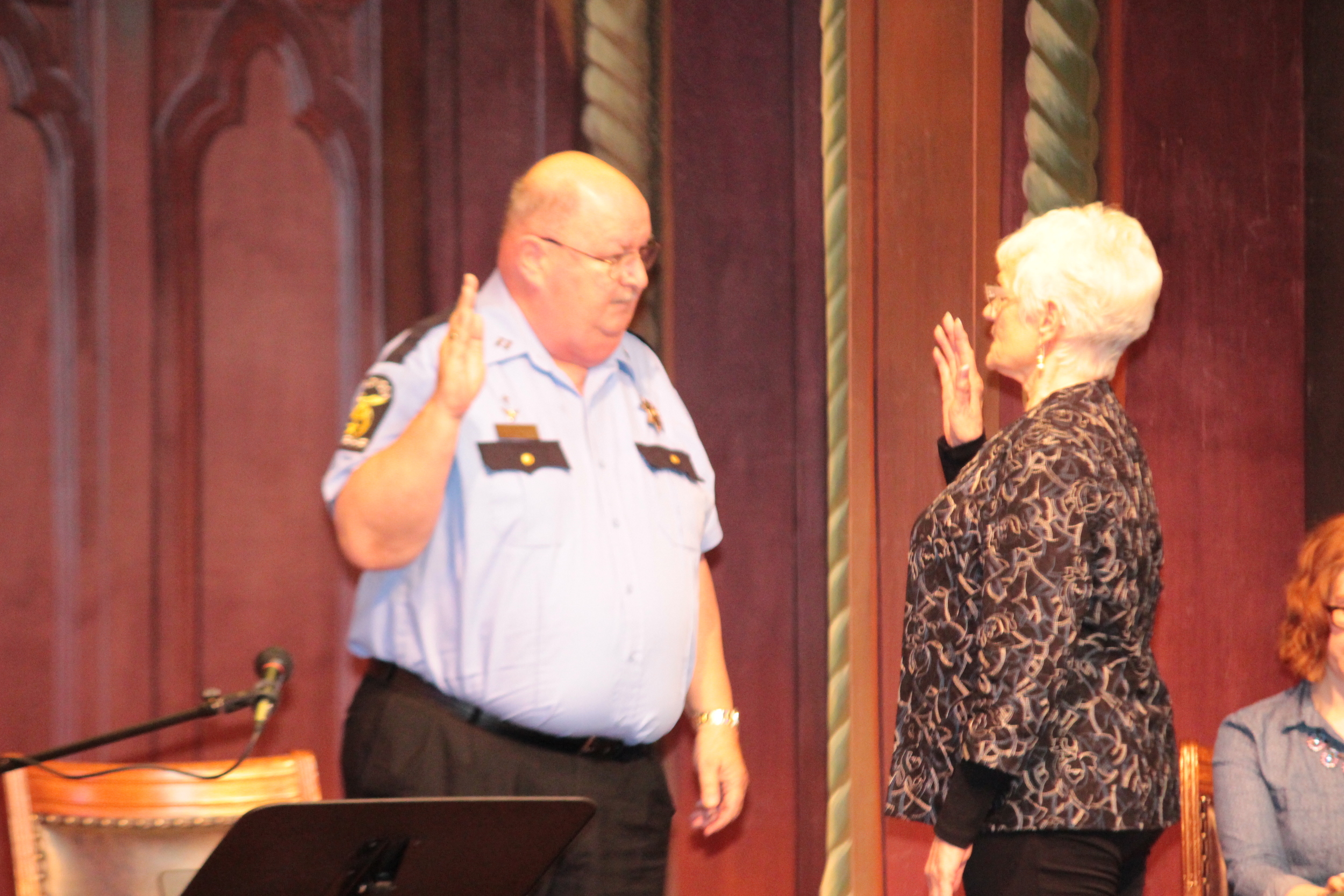 On Thursday, April 21st, the Alliance and Omaha's Scottish Rite produced their 4th annual "Ethics on Trial" at the Scottish Rite theater. The multi-media production uses a mock-trial format and audience participation to explore ethical issues such as: a wrong-vs-wrong ethical choice, stem cell donation, media ethics, and, this year, a corporate code of ethics policy on employee political activity.
This year, Ethics on Trial explored the legality and ethics of the fictitious "Halo Company" and the termination of one of their employees. The employee, "Dr. Ezra James Hayes," claimed his termination was wrongful. Halo Company's countered by asserting that Nebraska is an "at will" employment state and made a motion to dismiss the case. The judge agreed but declared that the jury must still deliberate and cast their verdict on whether Halo Company acted ethical in the manner in which they performed their termination. Paul McGreal, Dean of Creighton University's School of Lawn, addressed the audience/jury and, together, explored what they thought about ethics.
Halo Company is a think-tank that performs research in support of the development of GMO's (genetically modified organisms); they influence policy around the world with their research. Dr. Hayes spoke at a rally for, and contributed to the campaign of, a close friend who was running for office; his friend is also support by an anti-GMO special interest group. Halo Company terminated Dr. Hayes because he did not ask their approval before the rally and before donating.
Mr. McGreal asked the audience "was it ethical for Dr. Hayes, a respected pro-GMO influencer, to support his friend when he knew his friend was support by an anti-GMO special interest group?"
"Was it ethical for Halo Company to immediate fire Dr. Hayes for not asking permission … there was no discussion with Dr. Hayes and no warnings?"
The jury was told that the prosecution must have proven by the greater weight of the evidence that Halo Company acted unethically. The Halo Company made a "morally indefensible" choice while acting under their legally protected right to terminate an employee."
The jury cast their verdict and, with 80% in agreement, decided that Halo Company acted unethically.
The all-volunteer staff included Judge Laurie Smith-Camp, J.D.; prosecuting attorney Hal Daub, J.D.; Defense Attorney Susan Ann Koenig, J.D.; Chris Carter as "Dr. Ezra James Hayes, terminated Halo employee"; Pegi Georgeson as "Cynthia Coventry, VP Halo Company", and Rebel Interactive's MJ McBride as an "Executive Recruiter".