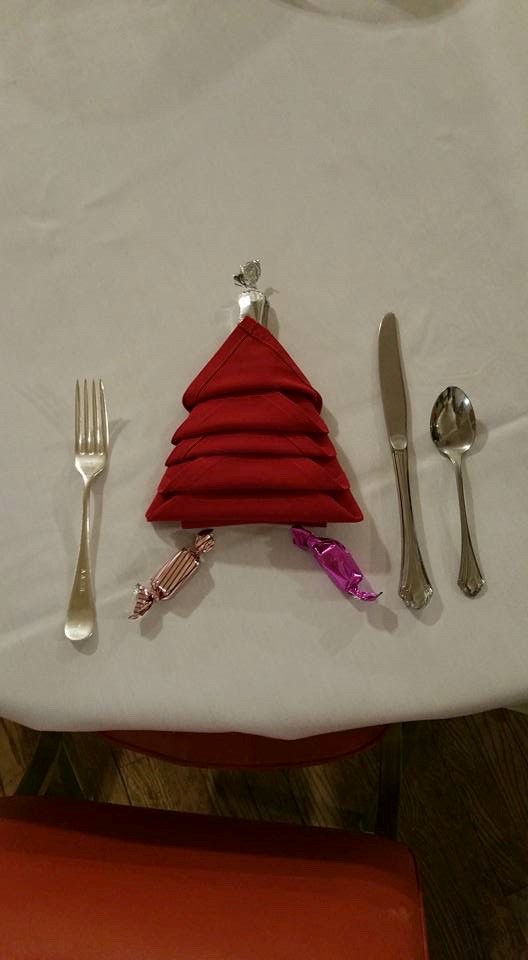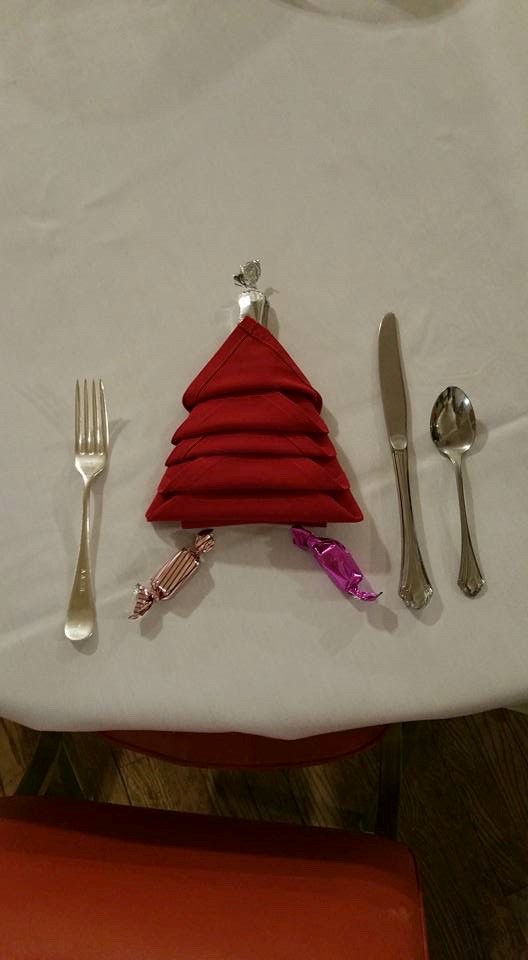 The Valley of Lincoln Scottish Rite hosted the 3rd annual Christmas banquet on December 11, 2015. The Great Hall was beautifully decorated, with napkins folded by Sandy Shires as beautiful Christmas trees and chocolates as ornaments. Tom Greenlee, 32° KCCH had the bar stocked with every wine and beverage a member might want. Bob Kruse, 32°, Jennifer Church Smejdir, and Doug (32°) and Sue Krogman catered, serving salad and rolls, perfectly prepared prime rib and lobster tails, loaded baked potatoes, followed by cheese cake. The young ladies of Job's Daughters Bethel #5 served throughout the evening.
Students from Lincoln Southwest High Varsity Show Choir entertained guests withseveral musical selections and holiday classics, closing with the state song Beautiful Nebraska.
Over seventy Masons and their ladies attended the Christmas banquet, including M.W. John Maxell, Grand Master of Masons, Bob Moninger, Grand Senior Deacon and his lady Pam, and Dennis Brydl, Grand Historian. Everyone enjoyed a fantastic evening of great food and fellowship!
As always, this is one of the finest events on the Lincoln Valley Scottish Rite calendar and not one to miss. Mark your calendars today for December 9, 2016 and prepare for another great Christmas Banquet!