IT IS TRULY AN IMPRESSIVE SIGHT AND A WONDERFUL PLACE FOR A SPECIAL EVENT, A Dinner, Dance, MUSICAL PRODUCTION, OR A WEDDING.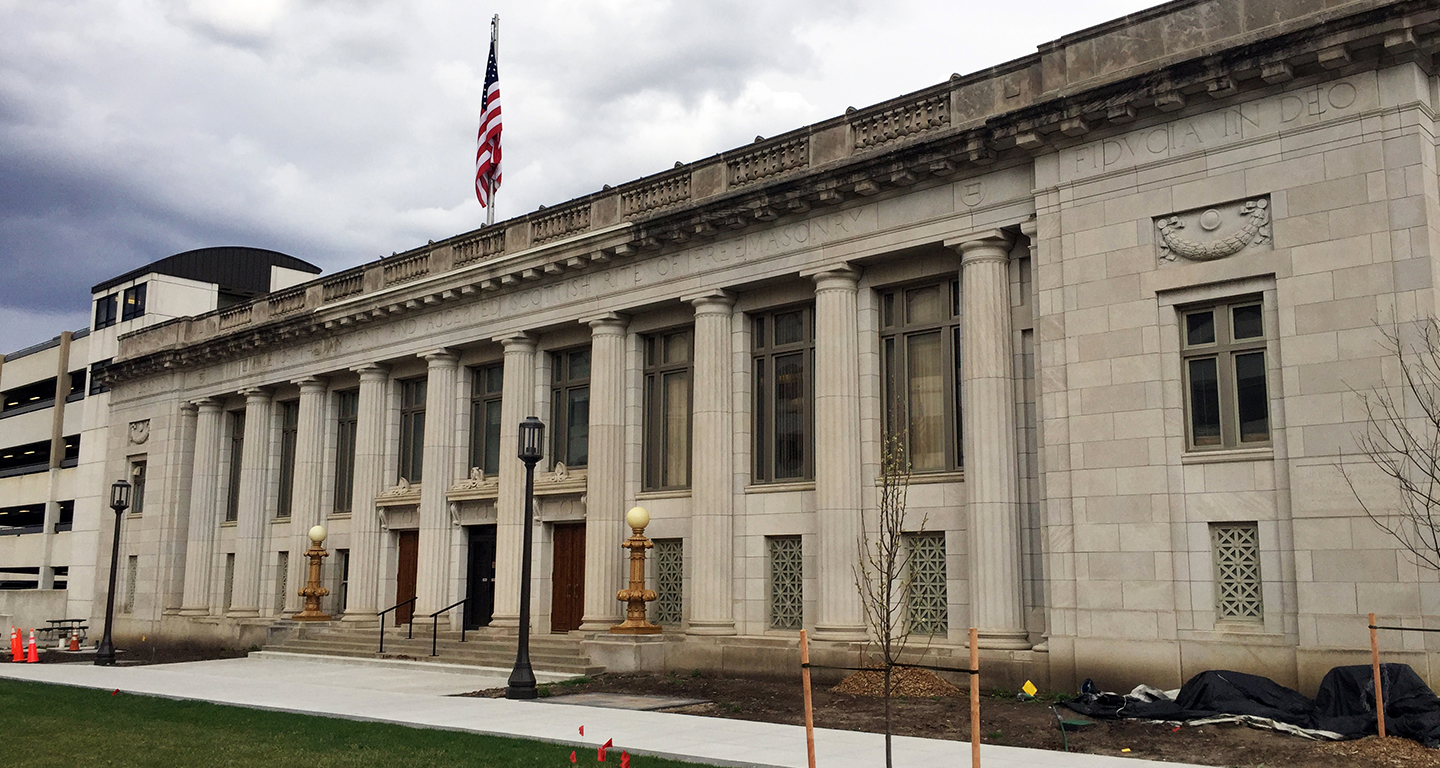 RENOVATED: bringing the scottish rite into the 21st century
Built by celebrated architect Ellery Davis of Berlonghof and Davis, and dedicated on February 22, 1917, the Scottish Rite has been part of the fabric of downtown Lincoln for 100 years. The ballroom and small dining room cover almost 5,000 (?) square feet, offering 300+ guests an enjoyable evening of fine dining, with dancing to follow.
A capital campaign is raising the funds for renovations to bring modern conveniences to the Scottish Rite, which will include more efficient heating and cooling, energy efficient lighting, and audio, visual, and internet capabilities for any need. The large Lodge room seats 200 comfortably, and is the perfect venue for lectures, receptions, or performances. The Lincoln's Boys Choir performs in the Scottish Rite lodge room each year.
Off-street parking serves 75 vehicles, and is included with building rentals.
slideshow: large lodge room, small lodge room, details
Behind the Scenes
Slideshow: kitchen, small Lodge room, museum, Board room, lounge, library/pool room, dressing room (2nd floor ladies restroom)
The Scottish Rite features a full kitchen and serving area, with room to stage additional buffet area. A raised stage on one end of the ballroom can accommodate speakers, performers, or bride/groom party, as can the head table. The library has a pool table and is a quiet area to break away for meetings or just to enjoy a nice evening. The Board Room can accommodate 12 people comfortably, and the small Lodge room upstairs, can seat 75 people in classroom-style seating.